ESXi System Storage FAQ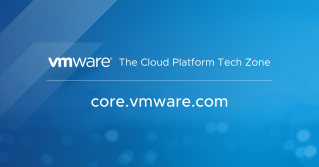 Frequently Asked Questions and Answers about vSphere ESXi core storage, including Auto Deploy and vLCM
---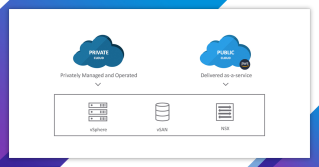 Register for VMware Cloud on AWS Hands-on Lab. Deploy a Software Defined Data Center in VMware Cloud on AWS & explore the usage of vCenter to manage the VMware Cloud on AWS.
---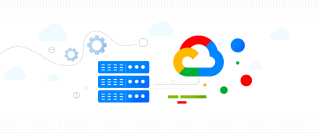 An overview of the process of moving VMs from VMware vSphere to Google Cloud VMware Engine
---

The highly anticipated 11th Generation Intel NUCs based on the new Tiger Lake processors has just been announced by Intel and I am excited to share my first hand experience with this new NUC platform. There are currently two models in the new 11th Gen lineup: the Intel NUC 11 Performance […]
---
Automate VMware Template Patching for Windows – Virtualization Howto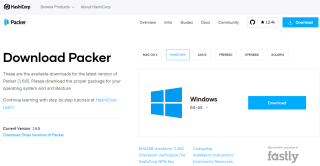 The more operational tasks that can be automated, the more time vSphere administrators can accomplish other objectives—one of the tasks that can take time out of a busy schedule VMware template patching. VMware vSphere templates are a great way to save time to deploy new machines. However, these nee
---
What if the disk controller driver included in my vendor's ESXi image is not on the vSAN HCL?

Sometimes unfortunately there are situations where a vendor's ESXi image includes a disk controller driver that is not on the vSAN HCL/VCG (VMware Compatibility Guide). Typically it is a new version of the driver which is supported for vSphere, but not yet for vSAN. In that situation, what should you do? So far there are […]
---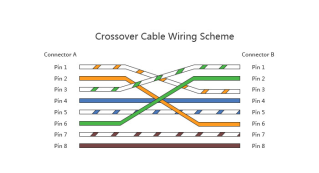 I had this question last week around vSAN 2-node direct connect and whether using a crossover cable is still required to be used or if a regular CAT6 cable (CAT 5E works as well) can be used. I knew the answer and figured this would be documented somewhere, but it doesn't appear to be. […]
---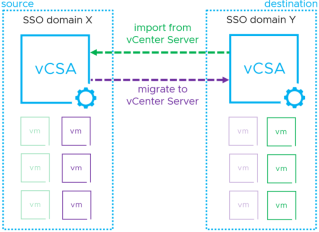 This is a question I got asked just before I broke for the festive period. In previous posts I've covered how to work around some of the most common issues that I see, providing mechanisms to help with Application Discovery and Network Mapping. There are always nuances […]
---

Wed, Jan 20, 2021 12:00 PM – 1:00 PM EST. In this session we will focus on the value vROps can provide to the different roles within an IT organization. We will cover real-world use cases that demonstrate capabilities to help resolve day-to-day incidents and facilitate capacity planning […]
---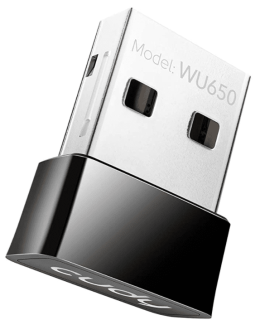 Have you ever had the need to add wireless to a virtual machine? There are many use cases that come to mind. However, the other day, I had a specific need to test a connection from the "outside" rather than the LAN as this was the easiest way to troubleshoot a specific connectivity issue.
---
eBook Now Available: The Gorilla Guide to Network Visibility with vRealize Network Insight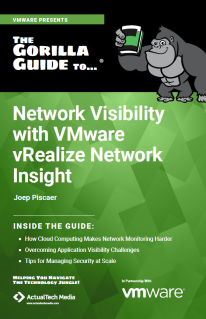 The Gorilla Guide to Network Visibility with vRealize Network Insight Download this Gorilla Guide to learn more today. With the rise of public cloud, IT environments are becoming harder to manage without the right network monitoring software. Managing cloud estates and services together with the on-premises data center requires additional knowledge with a different set The post eBook Now Available: The Gorilla Guide to Network Visibility with vRealize Network Insight appeared first on VMware…Read More
---
GPU passthrough with ESXi on the Apple 2019 Mac Pro 7,1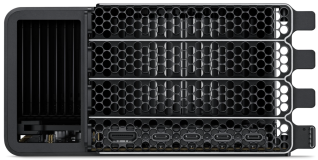 The expandability of the Apple 2019 Mac Pro (7,1) has been the primary reason VMware customers have been so excited for this new platform for virtualizing macOS on ESXi. The most common request that I hear from customers is for GPU passthrough. Although VMware does not officially support GPU passthrough, even for the existing Apple […]
---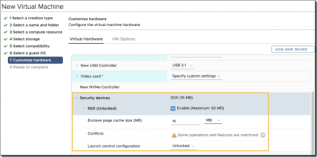 Intel SGX is a processor-specific technology for application developers who seek to protect select code and data from disclosure or modification, so it is not a protection for a VM but rather protection at the CPU level. With VMware Virtual Software Guard Extensions (vSGX), your applications […]
---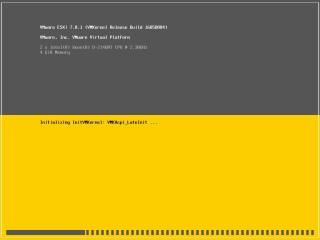 Since upgrading my Supermicro home lab to ESXi 7.0 GA and also ESXi 7 Update 1, I have seen a couple of issues that have plagued my lab environment. One was an issue where the vSAN daemon liveness check failed and another is a Purple Screen of Death (PSOD) that occurs after I reboot […]
---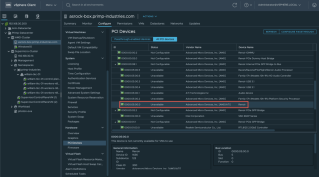 It has been about one year since I first got hands on with ASRock's first AMD "NUC" platform dubbed the 4×4 BOX. A couple of months back, ASRock launched their 2nd generation of the 4×4 BOX platform which adds support for AMD's Ryzen 4000U series mobile processors with the introduction of the […]
---