Archive for Srpen 2020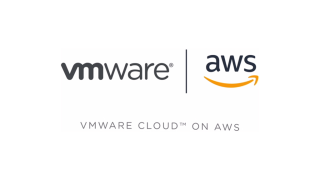 Register for VMware Cloud on AWS Hands-on Lab.
---
Slušné domácí datové centrum (homelab)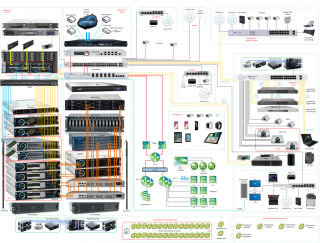 State August 2020 Internet: 4 Different Connections: 500Mbit Download and 50Mbit Upload with 5 static public IPs from cable provider 500Mbit Download and 50Mbit Upload with 1 static public IP from cable provider 16Mbit Download and 1Mbit Upload from ADSL… Read More HomeLab Actual State
---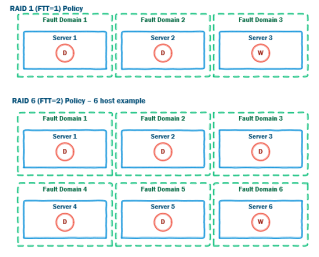 VMware vSAN™ is VMware's hyper-converged storage solution. It has quite a few different methods of providing resilience for the data hosted in it, but these all require some careful consideration when designing the cluster. In this blog I take a look at the configuration options and the […]
---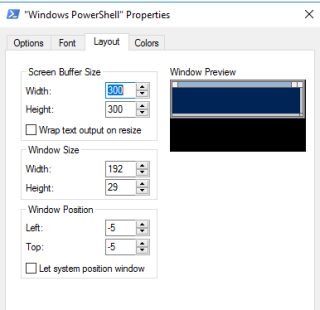 Often there are issues in environment of Cloning, Backup or snapshot, where people want to check how many task has failed or success. To check this we usually use Task Tab of VM/ESXI or any Object in vSphere. To check the failure we usually try to use filter and do the next page and next […]
---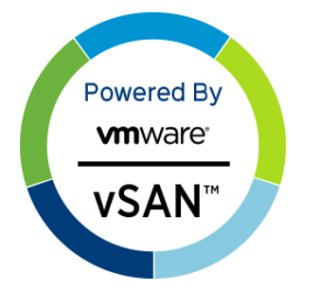 With that in mind, I decided to compose a list of big-ticket items associated with each release of vSAN. I will try to keep this up to date with upcoming releases as well. Hope you find it useful. I believe this captures the major features, but if you spot something that I missed, let me know.
---
Integrate NSX Advanced Load Balancer (Formerly Avi Networks) in NSX-T » vrealize.it – TechBlog VMware SDDC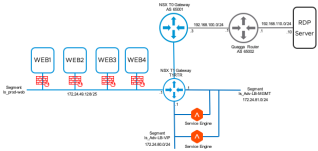 In this Blog I will explain how you can easily integrate NSX-T in the NSX Advanced Load Balancer (Formerly Avi Networks) and profit from the integrated solution.
---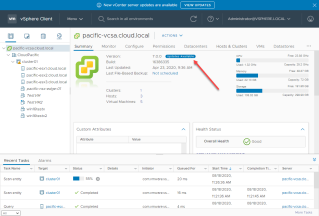 What is vCenter Server Update Planner in vSphere 7? In this post we will take a look at what is vCenter Update Planner in vSphere 7 and see how it is used.
---

Announcing: VMware Workstation 16 and Fusion 12! It is our pleasure and privilege to announce the upcoming VMware Desktop Hypervisor product lines for 2020: VMware VMware Workstation 16 and VMware Fusion 12 Looking […]
---
Announcing vRealize Operations 8.2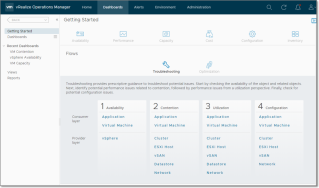 We are extremely excited to announce the upcoming release of vRealize Operations 8.2 and vRealize Operations Cloud. And although vRealize Operations has been around for almost a decade, it's pretty unbelievable to see how far we've come. Today, we are proud to be a holistic self-driving IT operations management platform for private, hybrid, The post Announcing vRealize Operations 8.2 appeared first on VMware Cloud Management.
---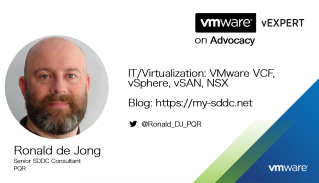 In every production environment it is critical to do some good housekeeping, but the same goes for a lab environment, so I added a signed certificate and configured a (scheduled) backup for my NSX-T Managers. As you might know, I have three NSX-environments in my lab, two sites (A and B), and […]
---

Harden your ESXi hosts against potential threats with AD integration and advanced settings modifications to keep your data center safer.
---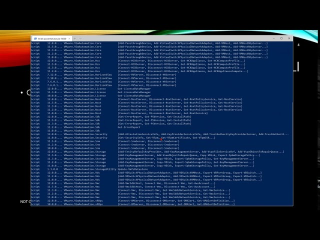 An introduction to using PowerShell (PowerCLI) to manage and automate VMware vSphere and Horizon including PowerShell tips and demonstrations
---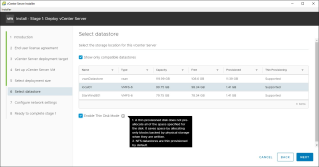 This is our first post covering the new upcoming VCP-DCV 2020 Study Guide (Unofficial) which will allow you to study towards VCP-DCV 2020 certification and is based on VMware vSphere 7 product.
---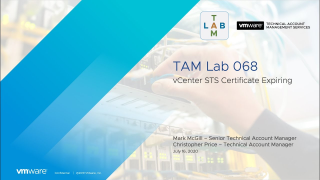 In this session, we highlight two different approaches to solving the vCenter STS Certificate Expiration Issue (KB79248 & KB76719) via automation. Christopher Price joins us with his customer, David Crown, to highlight how they […]
---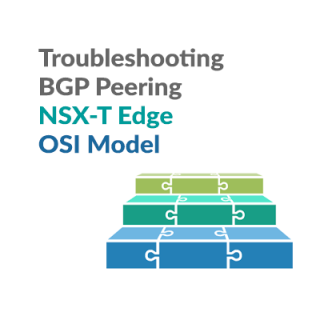 Introduction: In this article, we will look at a troubleshooting approach for network connectivity issues, known as the Bottom-Up Methodology. We will take a close look at troubleshooting BGP Peer Establishment on NSX-T edges to illustrate this approach.
---