Archive for vmware

Harden your ESXi hosts against potential threats with AD integration and advanced settings modifications to keep your data center safer.
---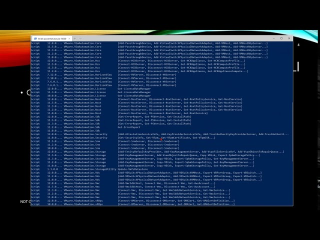 An introduction to using PowerShell (PowerCLI) to manage and automate VMware vSphere and Horizon including PowerShell tips and demonstrations
---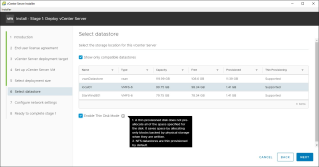 This is our first post covering the new upcoming VCP-DCV 2020 Study Guide (Unofficial) which will allow you to study towards VCP-DCV 2020 certification and is based on VMware vSphere 7 product.
---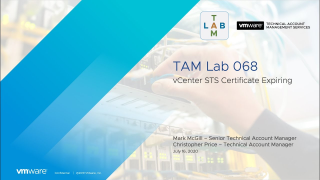 In this session, we highlight two different approaches to solving the vCenter STS Certificate Expiration Issue (KB79248 & KB76719) via automation. Christopher Price joins us with his customer, David Crown, to highlight how they […]
---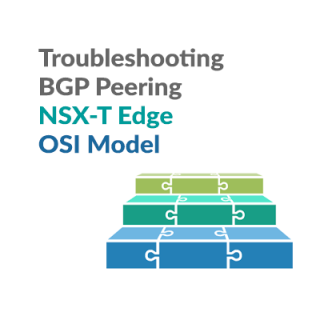 Introduction: In this article, we will look at a troubleshooting approach for network connectivity issues, known as the Bottom-Up Methodology. We will take a close look at troubleshooting BGP Peer Establishment on NSX-T edges to illustrate this approach.
---
Top 20 articles for NSX, July 2020

Product offerings for VMware NSX for vSphere 6.2.x, 6.3.x and 6.4.x "The pending transaction requires xxx MB free space" error when installing VIBs Trending support issues in VMware NSX Collecting diagnostic information for VMware NSX for vSphere 6.x Supportability of 32-bit app SSL VPN-Plus Mac Client in NSX-v 6.4.6 and older versions NSX-T VIBs fail The post Top 20 articles for NSX, July 2020 appeared first on VMware Support Insider.
---

The VMworld 2020 agenda includes general sessions, breakout sessions, hands-on labs, training, special events, and more.
---

18 new @VMware Cloud Mgmt HOLs covering vRealize Ops, VM LogInsight, vRealize Auto, VMW NetInsight, and vRSLCM just dropped. Valuable stuff, available here!
---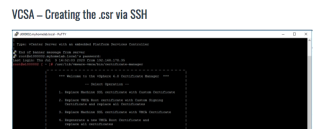 Today I want to talk to you about exchanging certificates. A topic often covered in blogs. In my test environment, I am using: 1) Microsoft Windows Server 2019 as Domain Controller and as Certificate Authority; 2) VCSA 7.0 Build 16386335 (at the time of writing brand new) […]
---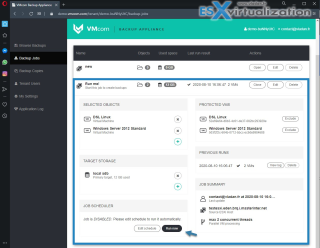 VMcom Backup is a backup product for VMware infrastructure. It is a simple-to-deploy-and-use product created for service providers and IT admins. Service providers will need a multi-tenancy feature allowing the creation of separate tenants with self-service portals, which […]
---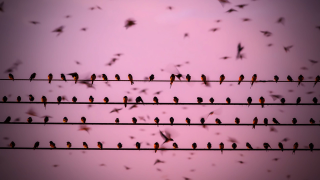 There are three general approaches to migration from NSX for vSphere to NSX-T. The decision for which one to choose will be dependent on a multitude of factors specific to your environment. However, the most important ones to consider are – acceptable downtime and available capacity. Below are […]
---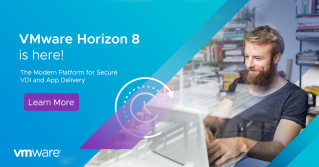 Announcing the general availability of VMware Horizon 8! Take a look at the new features we have added to VMware Horizon in this latest release.
---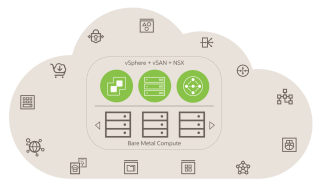 Announcing the Global Availability of Oracle Cloud VMware Solution, enabling customers to easily migrate and run their VMware workloads on Oracle Cloud Infrastructure, with the control, availability, and support they expect.
---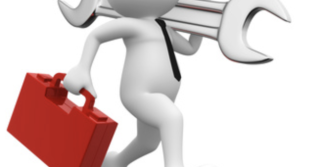 In the NSX-T environment, there were scenarios where it's required to bring down the manager node instances of the from the cluster due to several abnormal reasons. […]
---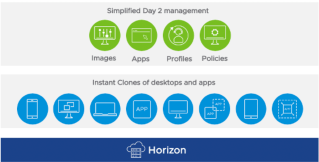 Today, big news came from VMware. VMware Horizon 8 announced new features including expanded modern and hybrid cloud capabilities. Let's take a closer look at the details of this new release of EUC technology from VMware and see how organizations will benefit.
---