Archive for Nezařazené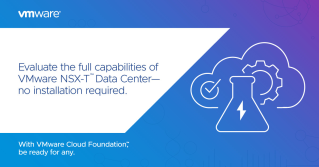 Register for NSX-T Lightning 60-Day Hands-on Lab Trial!
---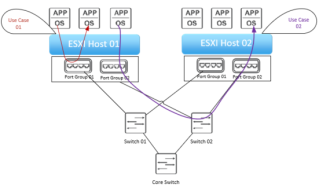 I am writing this post from old discussion about "what is the difference between the Port Group and the NSX logical Switch?" There is a huge development in the idea and the way of the switching in the virtualization in general and from VMware specially. So, this give me the idea […]
---

No Payment Required: The VMware Learning Zone Premium Subscription gives you six months FREE of 24/7 cloud-based access to VMware's video library for advanced technical professionals using VMware products and solutions.
---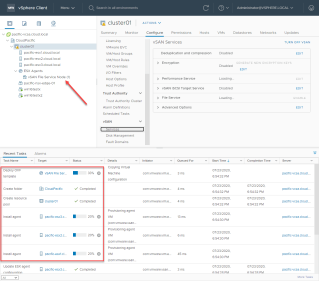 vSAN NFS Share Configuration in VMware vSphere 7.0 including enabling file services and creating the vSAN NFS file share in the vSphere Client.
---

Looking at HBA errors in host can be useful when troubleshooting connection problems. See here how to watch HBA errors in ESXi hosts with PowerCLI.
---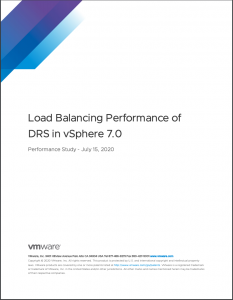 vSphere 7 contains the new DRS algorithm that differs tremendously from the old one. The performance team has put the new algorithm through the test and have published a whitepaper presenting their findings. Read the white paper: Load Balancing Performance of DRS in vSphere 7.0.
---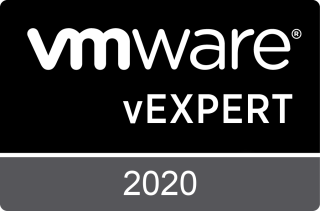 Thank you to everyone who applied for the vExpert 2020 Second Half and thank you to the vExpert PROs for helping with the voting process! We are pleased to announce the complete list of vExperts for 2020. You can visit https://vexpert.vmware.com/directory to see a list and profile of each vExpert and the vExpert BU lead
---
Let's have a look at some of the principal differences in storage, networking (drives), and other factors when trying to upgrade or install on unsupported hardware, the latest VMware ESXi 7.0 hypervisor. This post lists some TOP differences between ESXi 6.7 and ESXi 7.0.
---
Přihlaste se ZDARMA na VMworld 2020 a vyberte si ze seznamu přednášek (přes 600), nebo jen ty deep dive https://my.vmworld.com/widget/vmware/vmworld2020/catalog?search=deep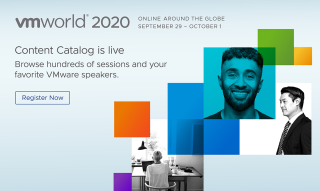 Join us online for VMworld 2020. Learn about industry hot topics, preview new hands-on labs, and participate in networking events. Mark your calendar.
---
Top 20 articles for NSX, June 2020

After upgrade to 6.4.5 or later, LB doesn't give an option to not select Service certificates under Server SSL NSX-T Edge cannot enter/exit Maintenance Mode Steps to recover if ESXi 7.0 NSX kernel module are not installed after ESXi upgrade Flow fails to display in the UI when system memory gets overloaded NSX Manager logs The post Top 20 articles for NSX, June 2020 appeared first on VMware Support Insider.
---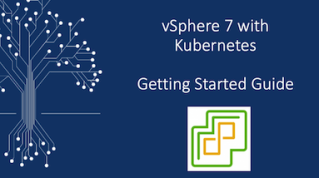 VMware released the new version of vSphere with functionality to build and manage Kubernetes clusters. This series details how to…
---

While going through my alerts in vRealize Operations I noticed that I had an alert for my vCenter Appliance saying that I had a drive running out of disk space. Here is the process I use to expand the drive.
---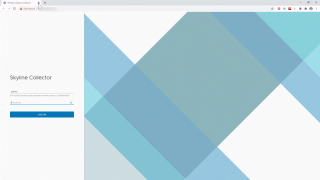 We're excited to announce new VMware Skyline Collector 2.5 and Advisor releases with support for VMware NSX-T and new Findings & Recommendations.
---
From Micro-segmentation to Internal Firewalling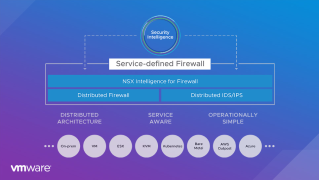 The Evolution of VMware NSX Service-defined Firewall Today, many people take micro-segmentation for granted. It's incredible to recall that just a few years ago, VMware introduced micro-segmentation to support the concept of Zero Trust — a security model that does not automatically trust entities within the security perimeter. Fast forward to the present, and many The post From Micro-segmentation to Internal Firewalling appeared first on Network and Security Virtualization.
---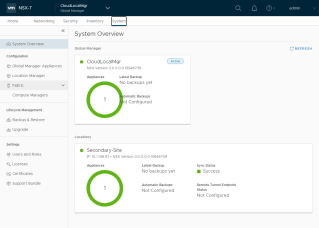 One of the really great new features of NSX-T 3.0 and higher is the introduction of the Global Manager appliance. With the global manager appliance, you have access to the really cool new features in NSX-T 3 such as NSX Federation. In this post, let's take a quick look at VMware NSX-T global […]
---