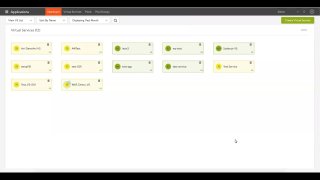 Video ukazuje jednotlivé části grafického rozhraní s vysvětlením jednotlivých funkcí jako přehled možností technologie NSX Advanced Load Balancer (AVI Networks)
---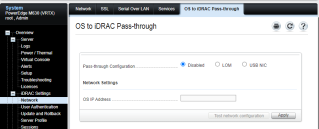 I have wanted to write about the importance of isolation & segmentation in IT infrastructure for a while now, but with everything going on this year it felt like it would be redundant. However, over the last few months there have been several high-severity, high-profile CVEs (some ours, […]
---
This site brings together technical assets from VMware that help users understand how vSphere works, how to implement various features, and more.
---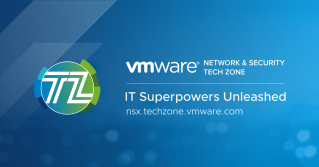 The fastest way to learn about VMware NSX-T Data Center! Using articles, videos, and labs, the activity path provides curated assets to help you level-up in your knowledge.
---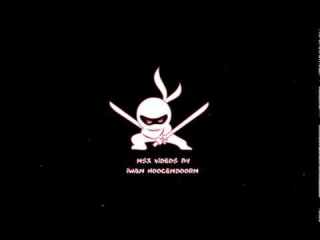 For availability, recoverability and performance purposes NSX-T can and should be deployed in an NSX-T Manager Cluster This video will show you how to do this and how to verify this.
---
NSX Secures Physical Servers with Bare Metal Agents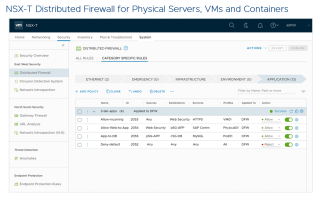 Our last blog on how NSX secures physical servers provided background on why physical server security is crucial. We cover the percentage share of physical servers to all workloads in the data center and the specific roles physical servers still play. Today, physical servers by percentage are playing a decreasing role in the data center. The post NSX Secures Physical Servers with Bare Metal Agents appeared first on Network and Security Virtualization.
---
Your Free Pass to VMworld 2020: The Details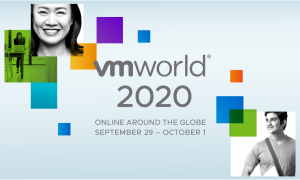 We've been working hard behind-the-scenes putting together valuable content, networking opportunities, and fun activities for VMworld 2020, our first-ever global digital event. (Missed our most recent blog posts? Catch up with the VMworld 2020 Digital Edition.) While we can't spill the details on everything yet, we're excited to share a little more information about your The post Your Free Pass to VMworld 2020: The Details appeared first on VMworld Blog.
---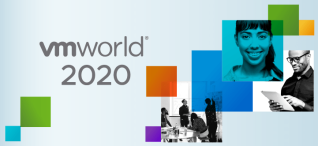 Fortunately, I've been able to attend the last 3 VMworld events in Barcelona but unless you are sponsored or your workplace pays for your ticket, the cost of attending the US event can exceed $2000 USD. That's not including travel and accommodation either.[…]
---

This short PowerCLI script will change the vSphere Distributed Switch default port group configuration to enable MAC learning policy. This means every port group on such switch inherits this configuration and will have MAC learning enabled unless specifically disabled. For more information why […]
---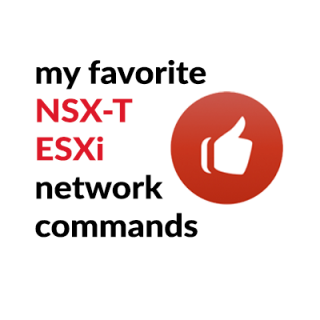 In assisting customers with a wide variety of NSX-T related issues, I'm constantly pulling up cheat sheets for frequently used commands. This page organizes my favorite NSX-T ESXi network commands into troubleshooting reference.
---
NSX-T 3.0 comes with brand new features for logical networking in multisite environments. With NSX-T Federation the platform effectively receives a location-aware management, control, and data plane and this gives us, the implementers and architects, some very interesting new options when […]
---

Advertise here with BSA Probably one of the most downloaded tools ever, just released a new version: RVTools 4.0.4. Rob emailed me over the weekend, that this new version was just released and he also mentioned that he has reached over 1.2 million downloads. 1.2 million indeed! Crazy number […]
---
vSphere 7 – APIs, Code Capture, and Developer Center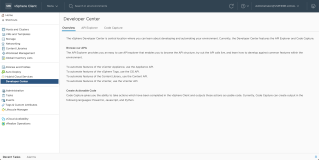 VMware vSphere 7 has been extremely popular since its release, bringing many new enhancements and features to virtual infrastructure (we've highlighted many of the updates on this blog!). There are some enhancements to the vSphere APIs, Code Capture, and the vSphere Developer Center features that make those easy-to-use tools even more powerful for people interested The post vSphere 7 – APIs, Code Capture, and Developer Center appeared first on VMware vSphere Blog.
---
New Course & Exam Announcements in June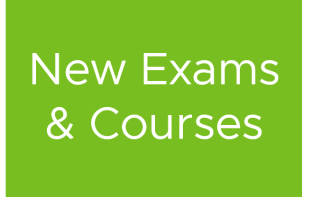 This month, VMware Education Services released 9 courses and 3 exams to help you develop your skills and increase your knowledge. Don't let the restriction of working from home stop you from learning how to take full advantage of the innovative VMware technologies that will help your organization work remotely and quickly impact business The post New Course & Exam Announcements in June appeared first on VMware Education Services.
---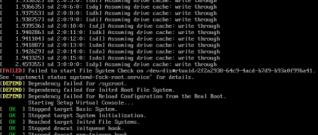 I do not know what happened today, but I could no longer use my VCSA 7.0 (Build 16386292). Started with pinging … which did not succeed. So I checked VM console:
---